The process to obtain a U.S. Treaty Investor Visa is tedious with different forms and applications required to be remitted. One of these forms is an E2 visa business plan, which outlines a variety of different information about your business. The correct information must be found in the plan to ensure a smooth visa process without any additional information being requested, which is why working with a professional is always suggested.
What is an E2 Visa?
An E2 visa allows you to live in the United States anywhere from a few months up to 5 years, depending on your home country's treaty. This is contingent on you creating a new business or taking over an existing one that is located within the United States. The investment funds must be yours and considered a substantial amount. In addition, the E2 visa requires that this business provides sufficient income for you and your family to comfortably live on with no additional government assistance. The business must impact the US economy by creating or maintaining jobs.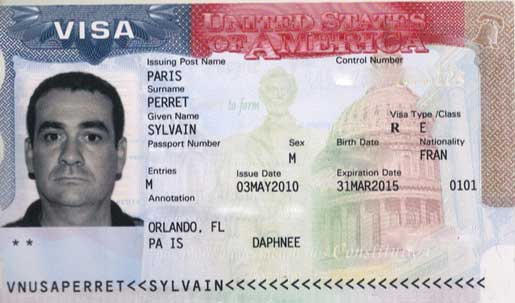 The E2 visa application can be obtained by filing documentation with the U.S. embassy, including a good immigration business plan. Many investors choose to work with an immigration attorney throughout the process. Although this isn't required, it's recommended to limit the risk of refusal from the consular officers who will make the final decision.
Do I Need an immigration business plan for an E2 visa?
Yes, a business plan is a mandatory document in the E2 visa application process. The purpose of the plan is to show that the business is real, well thought out, and will make money. This document must demonstrate that your business will meet the E2 visa requirements.
Your plan also allows you to show the potential of your business if it hasn't started yet and that it has the potential to earn enough money to support you and your family as well as your employees. This is critical when it comes to deciding your visa status.
Your plan also shows your ability, as the investor, to carry out the business and the impact it will have on the U.S. economy. Clear goals, market analysis, and defined operating plans will help in the decision-making process if you can effectively explain your position and qualifications.
What Should Be Included in Your Plan?
There are a few components of your plan that are required to be remitted including:
• A funding plan
• A sales projection table
• A table that outlines upcoming jobs and salaries, a hiring plan including job descriptions
• A table that shows how much income you make from the business
• Projected income statements
• Projected balance sheets
The financial projections are over a 5-year period. U.S. officials want to determine the longevity of your business and the income potential it provides for your family. Additionally, due to inflation and other economic events, your business income should be growing as your business expands into a new customer base. The plan should be realistic and accurate and include data from research and other companies in the same industry.
The general information about your business and operations will be included in a text section. This is followed by numerical data. If English isn't your first language or you are unfamiliar with the accounting principles needed to create the financial elements, you may want to contact a professional.
E2 Visa Business Plan Summary Example:
Executive Summary
Objectives
Mission
Keys to Success
Company Summary
Start-up Summary
Products & Services
Industry Analysis
Local Market
Competitors
Competitive Edges
Marketing Strategy
Five-year Sales Forecast
Personnel Plan
Manager Profile
Five-year Profit & Loss Projection
Five-year Balance Sheet Projection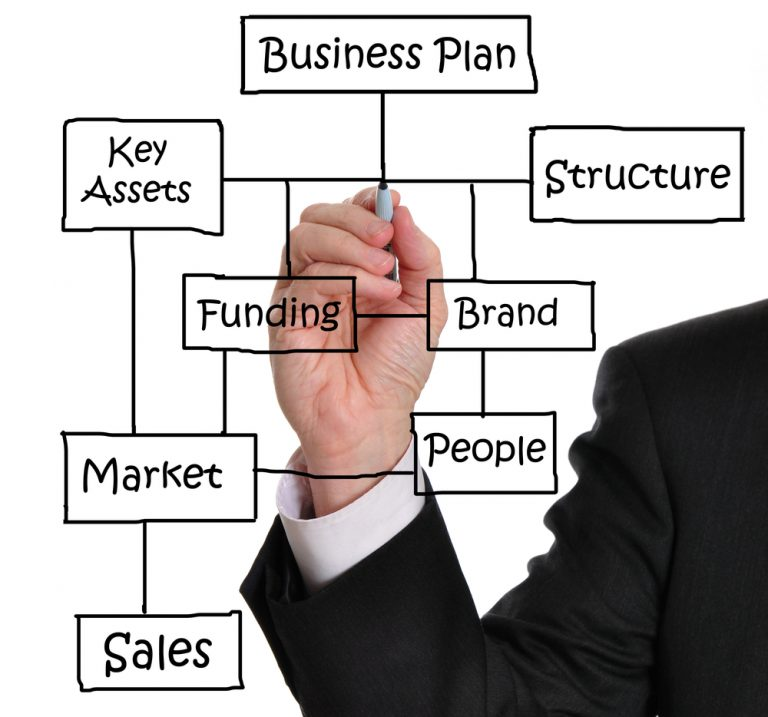 Do I Need to Hire Someone to Write it?
Although it's not mandatory that you hire someone to write the business plan, it can be beneficial. As we mentioned before, a strong business plan requires descriptions of your tables and operations. You must use the correct grammar, which can be difficult if your native language is different from English.
Additionally, there are extensive financial data that needs to be put together to create valid projections. Many current and prospective business owners are unfamiliar with the requirements of accounting standards, which leads them to create inaccurate reports. A plan that is poorly put together, does not match the immigration requirements, or contains mistakes can delay your application process, making it beneficial to work with an expert from the start.
Why Should I Have Professional Help Instead of Using an Online Template?
There are numerous online templates that you can use, but this increases your risk of failure. The immigration officer will realize if your plan is a copy from another project and can rule that your endeavor hasn't been seriously studied. Each business plan must be unique and tailored to your specific situation. You want to follow all the applicable rules from the start to increase your chances of a smooth visa process with no dismissals.
Will a Business Plan Accurately Describe My Situation as an investor?
Your plan should be the most realistic version available based on market analysis and the average ratios of each profession. Nevertheless, a business plan isn't able to predict the future, meaning actual results may vary from the estimates and projections. Having an expert that works with you throughout the process can help create the most realistic version.
What is the Turnaround Time?
The turnaround time for a business plan depends on your communication level with your professional. We must know the activity, location, investment needs, and personnel to determine which market data to pull. Moreover, for some business plans, it's possible to refer to sectoral averages, but the more precise your preliminary data, the more convincing the plan will be. Each immigration lawyer will come up with their own requirements, which is why we contact them at the beginning of the process to ensure compliance.
What is the Cost of an E-2 Business Plan?
The average cost of business plans for an E2 visa is between $1,600 to $3,500. However, a business plan with the experts at Objectif USA costs around $2,250 with no revision limits. We pride ourselves on offering you an affordable price with excellent quality.
Why is Working With E2 Visa Consulting Beneficial?
Our team at E2 Visa Consulting has over 13 years of experience preparing business plans for E2 visas. We have worked in numerous businesses and immigration services, giving us expertise in various industries. Furthermore, each plan we create is totally unique to your situation. Our team also opens communication lines throughout the process, allowing our clients to benefit from our experience in the United States and related fields, such as business broker, real estate broker, and professional financing specialist.
The financial forecast is always done by Sylvain Perret, the founder of E2 Visa Consulting, a business broker, and a former E2 visa holder himself, while the text part is elaborated by our writers, whose native language is U.S. English. These individuals work remotely throughout the United States and have their work checked by a specialized proofreader. We also include photos, charts, and colors to boost the reading of your business plan and improve your chances of success. You will benefit from unlimited revisions until you and your immigration lawyer are fully satisfied, whether you are planning to buy an existing business or create a new business venture. Reach out today to learn more.
Sylvain Perret is a business professional who has been living in the United States since 2010. Along with his wife Daphnee, he has established several businesses in the country, including Integrity International Brokers, an agency based in Orlando where he works as a business broker, real estate broker, business consultant, and business plan writer. Over the years, he has helped numerous clients from around the world achieve success in their projects to create or take over a company in the United States with an E2 visa. He is highly knowledgeable about U.S. immigration issues and is the author of the book "S'expatrier aux USA grâce aux visas d'entrepreneurs," which is soon to be translated into English. Sylvain is also a Certified Business Intermediary (CBI) by the International Business Brokers Association and is regularly consulted on issues related to this field. He is active on LinkedIn and Twitter, where he shares his insights and experiences with a wider audience.